Library Calendar
Highlights
BATTLE OF THE BOOKS
Feb 28th - HS Battle
March 1st - MS Battle
March 2nd - 5/6 Battle
March 3rd - 3/4 Battle

NATIONAL LIBRARY WEEK
April 9-15, 2017 with the theme, "Libraries Transform." First sponsored in 1958, National Library Week is a national observance sponsored by the American Library Association (ALA) and libraries across the country each April.
Conversational FRENCH every Friday at noon. Please call library to let us know if you are interested.
BOARD MEETINGS are held on the 3rd Monday of the month at 4:00pm. Public is welcome.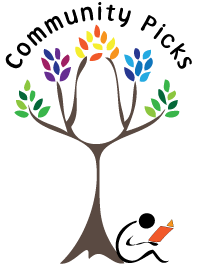 Stop by the Library between 4pm and 10pm.
Tune your car radio to 95.1FM.
Enjoy the light show put to music that students created!

On Saturday, December 10th a group of students met at the Copper Valley Community Library to learn Coding, a computer technology that allows the user to write a computer program for application in areas of interest. Coding skills will be of major importance in the future. Aric Cox, Junior Glennallen High School is the group instructor.

They will write a program that will allow them to control the lights on three Christmas trees and on the outside of the library to go on and off in rhythm to music. Participants are Moses Korth, Jordon Korth, Tim Shorten and Jesse Biddle. Two more attendees, Annushka and Cadence Tubbs are waiting their turn to learn.

The program was funded through a grant from the CVEA and CVCLA.

---


Start thinking about
Battle of the Books!


---
---
Library Hours: Sunday-closed, Monday-closed, Tuesday-1pm-6pm, Wednesday-1pm-6pm, Thursday-1pm-6pm, Friday-12pm-7pm, Saturday-11am-6pm
Library will be closed any day it is -30F at noon according to KCAM.