Library Calendar
Highlights
Copper Valley Community Library Association ANNUAL MEETING: November 21st at 4pm. Everyone is welcome!
THE BIG READ- The Maltese Falcon by Dashiell Hammett:Broadcast on KCHU  Mon, Nov 7 –Fri, Nov 11, 7:30pm – 8:30pm
Mon, Nov 14–Wed, Nov 16
7:30pm – 8:30pm
BATTLE OF THE BOOKS
Feb 28th - HS Battle
March 1st - MS Battle
March 2nd - 5/6 Battle
March 3rd - 3/4 Battle

Conversational FRENCH every Friday at noon. Please call library to let us know if you are interested.
BOARD MEETINGS are held on the 3rd Monday of the month at 4:00pm. Public is welcome.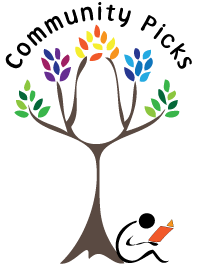 Start thinking about
Battle of the Books!

---

Follow along with
FREE copies of
The Maltese Falcon
available at the
Copper Valley
Community Library!




The Maltese Falcon

by Dashiell Hammett

KCHU Broadcast information and events of The Maltese Falcon
Follow the Big Read Facebook Page

The classic noir mystery, The Maltese Falcon, read by representatives of Prince William Sound College Drama Department Dawson Moore, Heidi Franke and Jay Stevens will be broadcast one hour per night.

Episodes will be available during the broadcast on 770am in Valdez, 88.1fm in Cordova, 88.3fm in Whittier, Chenega Bay and Tatitlek, 89.7fm in McCarthy, 90.5fm in Glennallen or via streaming at kchu.org.

Each episode will be made available at kchu.org after the broadcast and through a link on the Valdez Big Read Facebook page.


Date: Mon, Nov 7, 2016 – Fri, Nov 11, 2016
Time: 7:30pm – 8:30pm


Date: Mon, Nov 14, 2016 – Wed, Nov 16, 2016
Time: 7:30pm – 8:30pm

---

NEA Big Read is a program of the National Endowment for the Arts in partnership with Arts Midwest designed to broaden our understanding of our world, our communities and ouselves through the joy of sharing a good book. http://neabigread.org/2016-2017-grantees.php

---

Local Partners include:

KCHU Communities of McCarthy & Tatitlek
Cordova Library
Valdez Consortium Library
Valdez Museum and Historical Archive
The Maxine and Jesse Whitney Museum
Prince William Sound Community College
Valdez School Libraries
Warangell Mountain Center

---
---
Library Hours: Sunday-closed, Monday-closed, Tuesday-1pm-6pm, Wednesday-1pm-6pm, Thursday-1pm-6pm, Friday-12pm-7pm, Saturday-11am-6pm
Library will be closed any day it is -30F at noon according to KCAM.